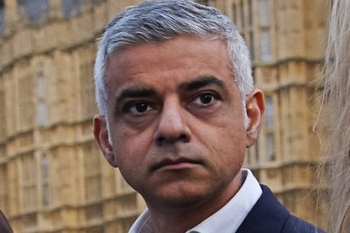 London boroughs are to receive funding to purchase former council homes on the private market.
Mayor of London Sadiq Khan said the Right to Buy-back scheme will be available to councils and council-owned housing companies to acquire homes for social rent or as accommodation for homeless families.
Funding will come from the mayor's Building Council Homes for Londoners programme.
Mayor Khan said: 'For more than 40 years London's precious council homes have been disappearing into the private sector, often never to be replaced.
'It's time for that to change.
'In the midst of a housing affordability crisis it feels grossly unfair and unjust that more than one in four council homes sold through Right to Buy in London are now in the hands of private landlords.
'These were, after all, homes built for the public good.'
It is estimated more than 300,000 London council homes have been sold since the Housing Act's introduction and four in 10 homes sold under Right to Buy are now rented on the private market, including to councils.
The new fund aims to take advantage of a market buoyed by small landlords selling up due to changes in tax laws.
Leader of Camden LBC, Cllr Georgia Gould, said: 'Camden, like much of London, has found itself at the sharp end of the housing affordability crisis and, as we rebuild from the devastating impact of COVID-19, there has been no greater time for change.
'We welcome the mayor's announcement and look forward to working with the mayor as other boroughs join Camden in reclaiming decades of lost social housing for Londoners.'