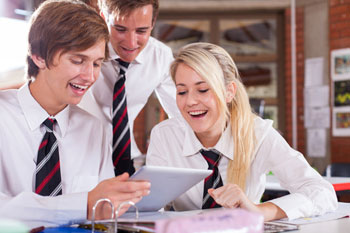 Poorer families and those from ethnic minority backgrounds are less likely to secure their top choice of school through the appeals and waiting list system than other groups, new research reveals.
The Education Policy Institute (EPI) has published the first in depth analysis of the secondary school appeals and waiting lists system.
Out of the more than half a million school offers in 2016/17, around 84% were offers to parents for their top choice of school and 86,000 were made to parents that were not their first choice of school.
Of those families that were not offered their top choice, 13,000 successfully appealed or used waiting lists to secure their first option, and 16,000 were successful in using these routes to secure any school that was higher on their list than the one they were originally offered.
Once the EPI had drilled down into these figures, they found that the likelihood of getting into a first choice school through the appeals and waiting lists system varies considerably according to family background, ethnicity, and pupil attainment at primary school.
For pupils in the least deprived areas, the odds of securing a first choice school through this system are twice as high as those living in the most deprived areas, according to the EPI's findings.
When ethnicity was factored in, the researchers found that just 10% of Black pupils and 12% of Asian pupils get their first choice through this route, compared to 21% of White British pupils and 17% of Chinese pupils.
Pupils who are eligible for the Pupil Premium are also more likely to miss out on their first choice through appeals and waiting lists, compared to non-disadvantaged pupils (13% and 18% respectively).
Those with low attainment at the end of primary are less likely to access their first choice of secondary school after using these routes than those with high attainment (15% and 23% respectively).
Around 95% of those who successfully use the school appeals system to secure their first choice get into a good or outstanding school.