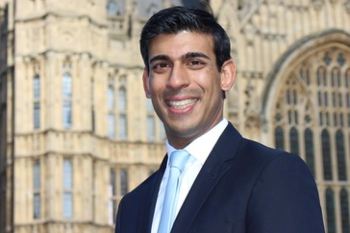 The final report on the review of business rates will be pushed back until autumn, the Government has confirmed today.
The Government said the report would be delayed until there was greater 'economic certainty' and more clarity on the long-term state of public finances.
The chancellor is expected to extend the business rates holiday for the retail, leisure and hospitality sectors for another year in next month's Budget. It has also been reported he will extend the furlough scheme and the £20 uplift to Universal Credit.
John Webber, head of business rates at Colliers. said: 'It's all very well for the Chancellor to say he is postponing the report to the autumn to allow him to make decisions when the economic uncertainty caused by the coronavirus pandemic has receded. But that really is shutting the stable door when the horse has bolted.
'High business rates is one of the key factors that has helped decimate our high streets and the current system is skewed against the retail and hospitality sectors. We urgently need to re-balance this 50% tax by re-basing the multiplier to 30p in the £1- for a start- and we need more frequent revaluations so that we don't see rates tied to totally out of sync rental values.'
An interim report will be published on 23 March.