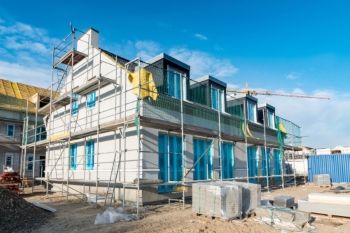 Councils are calling for the removal of permitted development rights warning they prevent local residents from commenting and objecting to developments.
A new survey by the Local Government Association (LGA) has found 82% of residents felt it was important to be able to comment on individual plans for all housing developments in their local area.
Nearly half of these respondents (49%) said that having their say on all new homes was 'very' important to them.
The LGA arguesit is vital that a local, democratically-led planning system remains in place so local communities can continue to have their say on individual developments.
Cllr David Renard, LGA housing and planning spokesperson, said: 'People are rightly proud of where they live and so it is vital their voice can be heard, whenever, for example, a developer wants to build homes in a neighbouring field or in their street.
'This is why it is critical that the Planning Bill ensures a locally-led planning system remains in place, where communities have the power to shape and define the area they live in, street by street, and not just place by place.'