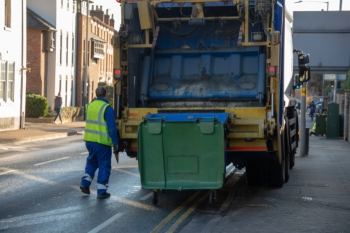 Frontline staff in local government have seen their pay fall by around £1,500 in real terms over the past decade, new research has revealed today.
Analysis by the TUC found that since 2010, pay for a care worker in local government is down £1,490, while a refuse collector has seen their pay drop by £1,519 in real terms.
Research by TUC also found one in five key workers are considering leaving their job due to a 'toxic mix' of low pay, excessive workloads and a lack of recognition.
Of those thinking about quitting, 57% said it was because they feel undervalued, while 43% said it is because the pay is too low.
For those working in health and social care, 40% said they are considering leaving their job because of the strain of excessive work.
TUC general secretary, Frances O'Grady, said: 'Everyone deserves fair pay and dignity at work. But too many key workers in the public sector are at breaking point because of a toxic mix of low pay, excessive workloads and a serious lack of recognition.
'These are the nurses, care workers, and teachers that helped keep the country going through the pandemic.
'After years of our key workers being underpaid and our public services underfunded, this pandemic has to be a turning point.'
The TUC is calling on the Government to give all public service workers a 'decent' pay rise, ensure all outsourced workers are paid the real Living Wage, and raise the national minimum wage to £10 per hour.