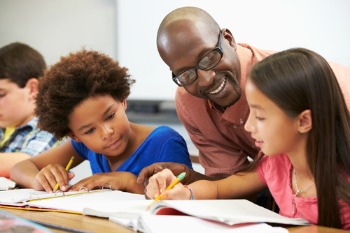 New figures have revealed that only 5% of staff in the Early Years sector are male, leading to calls to 'widen the talent pool'.
Research from CEEDA has also discovered that men were more likely to work in support roles such as maintenance and cleaning. Only 13% of senior childcare roles are filled by a male, compared to 20% for women.
London Early Years Foundation (LEYF) has launched its 4 Point Plan to encourage more men in the capital to work in the Early Years sector.
The document calls for more support for men working in childcare, more recruitment of Early Years male role models, and the formation of a a Men in Early Years Advisory Group.
June O'Sullivan, CEO of London Early Years Foundation, said: 'Whilst the nature of modern work is changing, the perception that nursery teaching is not for men persists and the experiences of men in Early Years demonstrate how pervasive negative stereotypes remain.
'We now need a robust strategy in place that will affect culture change and shift attitudes for the better and for the sake of our children – and female teachers and assistants need to help drive this.'