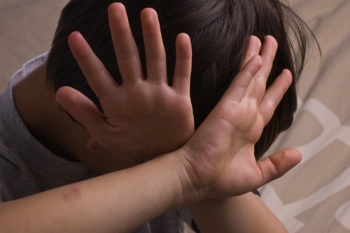 Some local areas are failing to identify and respond to child sexual abuse, a new report has warned today.
The report from the Centre of expertise on child sexual abuse (CSA Centre) found that despite at least one in 10 children experiencing sexual abuse before the age of 16, services in England and Wales are only identifying and responding to a small minority of cases.
The report found just 2,450 children in England were placed on a child protection plan under the category of sexual abuse, approximately one-twentieth of the children assessed at risk.
The number of child protection plans for child sexual abuse fell by 6% in in 2020/21, following a 12% reduction in the previous year.
The report also found there is a 'stark contrast' between rates reported in local areas when compared to the local child population. Nearly two-thirds of local authorities in England placed five children or fewer on a child protection plan under the category of sexual abuse for every 10,000 living in the local area in 2020/21. Half of all local authorities in Wales also placed none or fewer than five children on the child protection register for child sexual abuse.
There was also variation in the number of children assessed as at risk of child sexual abuse with two local authorities identifying no children at risk, whilst five local authorities identified more than 70 for every 10,000 children living in the area.
Ian Dean, director of the CSA Centre, said: 'There is a pressing need for local leaders to understand and address the large geographical variation in the identification of child sexual abuse, so that where children live does not affect how likely it is that their abuse is identified, detected or responded to.
'We need to look beyond the numbers to really understand what children's experiences are. Areas with low numbers of recorded cases may assume they have low levels of sexual abuse but we know from prevalence data that this is simply not the case. With 500,000 children under 16 estimated to experience some form of child sexual abuse each year, the significantly lower levels identified in official data indicates that services are failing to identify and address what we know is a challenging, but very worrying and hidden problem.'
A Local Government Association spokesperson said: 'Child sexual abuse is a horrific crime, and councils across the country are working closely with their partners to identify children at risk and keep them safe.
'However, as this report identifies, many more children are experiencing abuse than are known to agencies and we must do more as a nation to tackle this.'