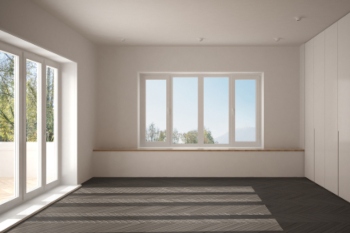 Only 2% of social rented properties are let as furnished or partly furnished, compared to 29% of private rented properties, new research has shown.
The report from End Furniture Poverty warns this means people leaving care, fleeing domestic violence or moving from homelessness often move into a property without any furniture.
It shows that furniture provision has a positive impact on the lives of tenants and that it is likely to improve tenancy sustainability.
Claire Donovan, campaigns manager for End Furniture Poverty, said: 'At End Furniture Poverty, we have long believed that furnished tenancies can provide a comprehensive solution to furniture poverty for some people, primarily those in receipt of housing benefit, as the cost of a furniture package is eligible to be covered by the service charge element.
'While we understand that social landlords face many challenges and that they work tirelessly to support their tenants, we have produced this report to help us to better understand how we can help them to extend that support and create furnished tenancy schemes.'
Tenants interviewed for the research revealed that living without essential furniture items had a negative impact on their social and physical wellbeing.