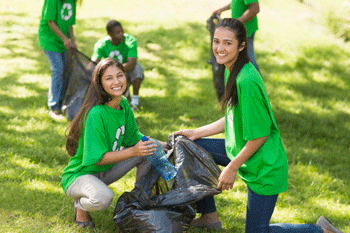 A new report has revealed how the use of community currency - known as Time Credits - can help councils engage with and empower local communities.
The report, published by Spice Time Credits, shows that allowing people to swap an hour of volunteering for a range of community, cultural and leisure activities can also improve the sustainability of public services.
Positive Change in Challenging Times: How Spice Time Credits are creating system change found around 450,000 Time Credits have been issued across England and Wales, with 77% of people saying thet have had a positive impact on their lives.
Two-thirds of volunteers also said the credits made them more aware of what local services and support were available to them, with 60% saying they felt healthier since earning them.
Dr Sakthi Karunanithi, director of public health and wellbeing at Lancashire County Council, said: 'Spice Time Credits are demonstrating a very innovative way of engaging with our communities, and empowering local people to play their part. It is attracting people who have never been involved in their communities before.
'Importantly, for individuals there are big effects from getting involved in this way. Time Credits value everybody in a way that money doesn't. It doesn't matter what you do, your time is worth the same and is as important as everyone else's.
'Councils, schools, housing associations and community organisations can use Time Credits as a way of increasing the number and types of volunteer, and the contribution that they make to communities. It is an example of true collaboration between the public and the private sector that has the potential to grow even more.'