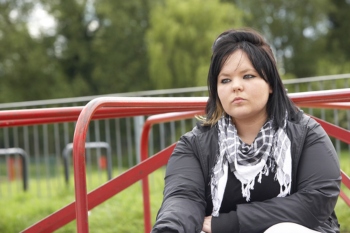 Local authority leaders have emphasised the importance of early intervention and prevention services when it comes to tackling mental health issues affecting young people, particularly during the pandemic.
The call came in response to a new study on the mental health of Generation Z – the generation of people born in the mid- to late-1990s – from The Prince's Trust and Education Policy Institute (EPI) which found a strong gender divide when it comes to mental health issues in young people.
The study discovered that by the end of primary school, Generation Z girls have similar levels of wellbeing and self-esteem as boys but then experience a sudden decline in both by the age of 14. As many as one in three girls report that they are unhappy with their personal appearance by age 14.
Girls' wellbeing then falls even lower towards the end of their teenage years, while their depressive symptoms increase significantly.
Poor mental and emotional health, which is made worse by bullying and social media use, can also hit those from lower income families particularly hard, according to the study.
The report also warned that the pandemic has led to a deterioration in mental health, with the number of young people with a probable mental illness rising to one in six, up from one in nine.
Commenting on the new study, Whitney Crenna-Jennings, report author and senior researcher at the EPI, said: 'This research shows that the mental health of young people in Generation Z deteriorates markedly as they enter their teenage years, with girls in particular seeing a big drop in their personal wellbeing and self-esteem from around the age of 14.
'Poverty, heavy use of social media and lack of physical exercise are just some of the factors that we find are directly linked to poor mental health outcomes.
'Young people already face significant challenges at this stage in their lives, but this generation have also had to deal with a pandemic that will have starved them of the vital relationships and experiences needed to support their journey through adolescence.
'The Government has provided extra academic support for pupils but there is now a compelling case for it to consider emergency funding to support young people's mental health and wellbeing. If we fail to counter the ill-effects of this crisis on young people's health and development, there is a real risk that it inflicts irreversible damage on their later life chances.'
In response to the report, Cllr Ian Hudspeth, chairman of the Local Government Association's Community Wellbeing Board, stressed the role that councils play in supporting those struggling with mental health issues.
'Coronavirus has seriously impacted the mental health and wellbeing of many children and young people, as this report highlights, while demand for support and treatment continues to grow,' he said.
'Delays in receiving these services can lead to issues for children and young people becoming more serious, with the risk that they will need long-term support.
'Councils have a vital role in helping everyone with their mental health and it is vital that early intervention and prevention services are able to help children avoid reaching crisis point in the first place.
'Mental health needs to be at heart of a holistic approach to overall health and wellbeing, which includes access to parks and green spaces, meeting housing needs and providing learning and training opportunities.'