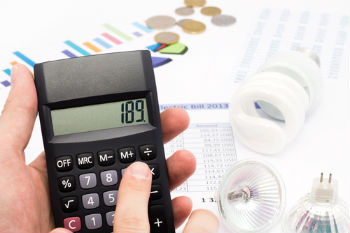 Stamp duty should be used to 're-energise the energy efficiency market' by linking it with performance and handing the proceeds to city-regions to fund incentives, according to a new report.
The level of the tax would go up or down according to the energy efficiency of a property as part of a package of measures designed to pick up the pieces from the 'failed' Green Deal.
The report, by think tank Respublica, said Government should also encourage local authorities to designate 'warm home zones' that target areas where there are both concentrations of properties with low energy efficiency and poor public health outcomes.
Councils should introduce additional incentives for homeowners and stricter regulations on landlords with benefits to health and social outcomes re-invested locally.
It called on the Government to introduce minimum standards for all domestic properties being sold or let which gradually increase over time. Some infrastructure funding could be devolved to allow cities to invest in energy efficiency schemes via an open competition, it said.
Bristol's mayor George Ferguson, who is Core Cities lead for low carbon energy and resilience, said: 'We as Core Cities are committed to improving the energy efficiency of the UK's housing stock and believe that it is essential for Government to now embrace new ideas put forward by industry, exemplified by some of the policy initiatives suggested in ResPublica's report.??
'We welcome the thrust of the ResPublica report and look forward to ongoing discussions with Government to devolve ambitious energy efficiency targets to Core Cities.'