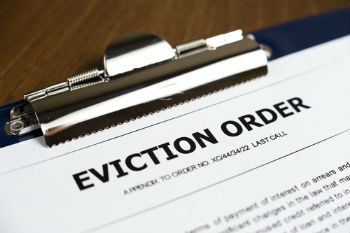 The Government has announced a 'winter truce' on the enforcement of evictions over the Christmas period.
Under the new measures, the Government has also changed the law to increase notice periods to six months until at least the end of March 2021.
Housing?secretary, Robert?Jenrick, said: 'To further support renters we have increased notice periods to six months, an unprecedented measure to help keep people in their homes over the winter months.
'It's right that we strike a balance between protecting vulnerable renters and ensuring landlords whose tenants have behaved in illegal or anti-social ways have access to justice. Our legislation means such cases will be subject to shorter notice periods and then prioritised through the judiciary's new court processes.'
Council leaders welcomed the announcement but warned that the end of the ban could lead to a rise in homelessness.
Cllr David Renard, Local Government Association housing spokesperson, said: 'To give further protection to households, the Government should bring forward its pledge to end 'no fault evictions' as well as commit to maintaining local housing allowance rates at the lowest third of market rents beyond the period it has committed to.
'It is also vital that the role of the local safety net is both properly recognised and adequately resourced in the forthcoming Spending Review.'