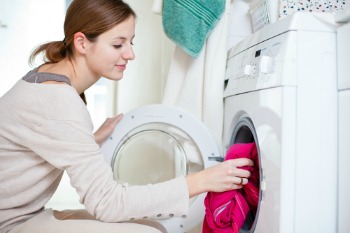 Nearly half a million low-income families are forced to resort to expensive hire purchase companies when buying essential household items, but local authorities are fighting back, report finds.
New research from the Financial Inclusion Centre (FIC) revealed more than 400,000 households now turn to the Rent to Own (RTO) sector in order to buy household equipment - an increase of 131% from 210,000 in 2008.
RTO stores offer low-income households - typically young, single mothers - credit to spread the cost of purchasing consumer goods, such as cookers and washing machines.
Over time the families - many of whom are reliant on welfare to some extent - end up spending much more than the product is worth and RTO shops rake in huge profits.
One example cited in the FIC report was the cost of the cheapest washing machine from the RTO firm BrightHouse. It could cost as much as £1,056 if someone paid weekly over three years. But a similar model is only £350 on the high street.
Since the beginning of the recession in 2008, the FIC found, the sector's annual gross profit has risen by 139% to £303m and the number of stores has increased by 140%.
The report, entitled Better and Brighter? Responsible Rent To Own Alternative, also highlighted how the RTO sector pads out its profits by charging for extras. At least 85% of customers are required to take out expensive and often-unnecessary warranties and insurances.
Approximately half of RTO customers experience some degree of late payment with over 10% thought to have their goods repossessed.
Report author Gareth Evans, director of FIC says: 'These firms continue to litter the high streets of our most deprived towns and cities, targeting social housing residents and making hundreds of millions of pounds of profits from the growing numbers that don't have any other options but to pay a poverty premium when borrowing.'
The RTO sector is, however, being challenged at the local level. Mr Evans highlights five examples of RTO alternatives from across the country that are all being delivered with council involvement, working in partnership with housing associations and social lenders.
Bolton Council, Bolton At Home and social lender, Hoot Credit Union, for example, have established Furniture4U. It sells household items from a high street shop at more affordable prices than the RTO sector offers.
Bolton At Homes provided the capital for shop refurbishment, while the council funded the development and operational budget, and the credit union provides the lending capital.
Mr Evans welcomes such moves, but urges local authorities to do more. 'A number of local authorities,' he said, 'are leading the way by working in partnership to offer more affordable alternatives but much, much more needs be done.'