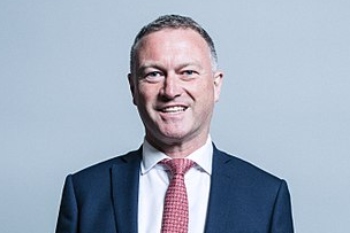 Shadow communities secretary Steve Reed has accused the Government of dropping its commitment to devolution.
Speaking at the Local Government Association's annual conference, Mr Reed said ministers had 'gone cold' on the policy as he backed fiscal devolution and pledged to end Labour's centralising tendencies.
He said: 'I'm very worried that the Government has decided to completely roll back on that [devolution].
'We will never bring this divided country together until we get power out of Whitehall.
'The more remote the decision-maker the less good the decision.
'The truth is you can't level the country up without pushing power down.'
Mr Reed attacked the Government's planning reforms, under which councils would be tasked with zoning land for development instead of deciding each individual application.
He said this was a 'breathtaking assault on a long-established right' and it would 'provoke fury' when residents discovered their voice on specific proposals in their area had been taken away.
Labour plans to bring forward a Use It Or Lose It Bill in Parliament next week, which Mr Reed said would reduce the incentive for land banking by forcing developers to build within two years of plans being approved.
Mr Reed continued: 'We must make the Government think again.
'Development works best when it's a strong partnership between the developer, council and their local community.'
He urged every council – including Conservative-run authorities - to pass a motion against the planning reforms, which he described as a 'stark example of depriving communities of power'.
And speaking after Slough Council became the third local authority in just over three years to issue a Section 114 notice, Mr Reed said: 'It's not just those three councils that have found themselves in difficulty.
'The level of funding cuts to councils is so great that they're finding it hard to meet their statutory obligations and non-statutory services have been cut to the bone.
'The funding system for local government is cracking at the seams.'
Mr Reed accused the Government of 'short-termism' by failing to invest in preventative services and called for funding to be laid out for between three and five years.
He argued divisive schemes like the Towns Fund, which gives cash to some areas but not others, were 'pulling the country apart'.