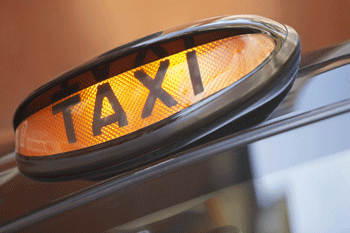 Older black cabs in Reading are set to be replaced with low emission vehicles as part of the council's effort to make the city carbon neutral.
Reading Borough Council's licensing committee has approved a recommendation to reduce the number of Hackney Carriage vehicles on the road and replace them with Ultra Low Emission or 100% electric vehicles.
The council currently charges a reduced fee of £145 per year to licence a 100% electric vehicle, compared to £346 for a 100% petrol/diesel vehicle.
However, there are no Ultra Low Emission Vehicles (ULEV) on the Reading Hackney Carriage fleet, including LPG, electric or hybrid vehicles, which means there has been no take up of this offer to date.
In order to incentivise the adoption of environmentally-friendly cabs, the council will offer a 25% reduction in the vehicle fee for all ULEV from April 2020 and a 50% reduction for electric vehicles.
They will also offer a free vehicle licence fee for October 2021 to October 2022 for ULEV or 100% electric vehicles.
Reading Borough Council aims to have all replacement vehicles to be ULEV by 2025.
'Road transport is the largest source of carbon dioxide (CO2) pollution. At the same time we are offering incentives in the form of initially reduced licence fees for the cleanest vehicles,' said Cllr Tony Page, Reading's lead member for strategic environment, planning and transport.
'This is another example of the Council backing up its declaration of a climate emergency with action,' he continued.
'The proposals will sit alongside Reading's new Local Transport Plan which will focus on creating more sustainable travel choices and reducing congestion and pollution in the town.'