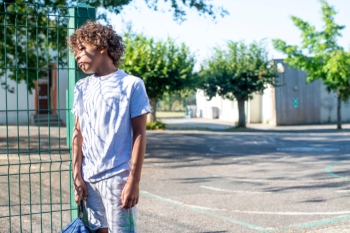 Ministers face a 'pivotal' moment in children's social care, with radical changes needed to stop tens of thousands more youngsters entering the system, an independent review has warned.
A review of council-run children's social care by Josh MacAlister, published today, concluded that struggling families needed fresh interventions to ensure the already-creaking system does not reach a crisis point – including an additional £2.6bn over the next five years.
Mr MacAlister warned the number of children in care - already at a record 80,000 - could soar to 100,000 unless more is done to tackle problems.
The review concluded: 'What we have currently is a system increasingly skewed to crisis intervention, with outcomes for children that continue to be unacceptably poor and costs that continue to rise.
'For these reasons, a radical reset is now unavoidable.
'Without a dramatic whole system reset, outcomes for children and families will remain stubbornly poor.'
Mr MacAlister suggested £2.6bn was needed by 2027 to be targeted at 500,000 children who require extra support.
Specific policy recommendations included phasing out young offender institutions, recruiting more foster parents, ensuring senior staff are directly involved in frontline decision-making and new laws protecting care leavers from discrimination.
Paying extended family such as grandparents more money to look after vulnerable children so they do not have to be taken into care also featured highly.
Ministers are expected to issue an initial response later today, and have promised 'bold and ambitious' changes.