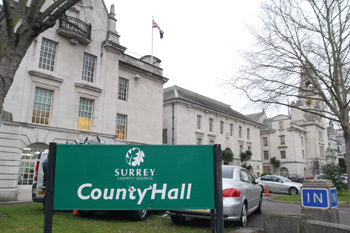 The race towards reorganisation is gaining pace more plans emerging in Somerset and Surrey.
Surrey CC has joined the raft of authorities looking at unitary proposals.
A statement from the council leader, Cllr Tim Oliver, said: 'With increased local powers and the right structural reform for Surrey, I'm confident we will deliver better services, more value for money and a simplified and more accountable system of local government for residents.
Somerset has launched a consultation and business case for 'One Somerset', which would see the county and its districts scrapped in favour of a single authority after he wrote to the secretary of state at the start of the year mooting plans for a unitary.
Launching his latest bid for reorganistaion, county leader Cllr David Fothergill said: 'The concept of district council services and county council services is confusing, cumbersome and costly. That is why so many other counties, including most of our neighbours, have switched to a single council model. We must not get left behind,' he claimed.
For more on this story, visit The MJ.