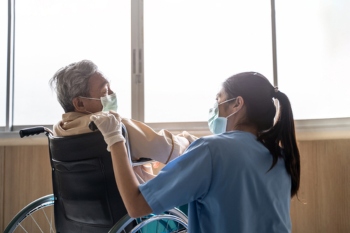 The Queen's Speech fell short of including a Social Care Bill and there was no pledge on funding.
Proposals for reform were mentioned alongside the outline of the Health and Care Bill planned to change the structure of the NHS, aimed at shifting more care away from hospitals towards people's homes.
In her speech, the Queen said: 'Measures will be brought forward to support the health and wellbeing of the nation, including to tackle obesity and improve mental health. Proposals on social care reform will be brought forward.'
Solace president Joanne Roney said it was 'not only disappointing but disconcerting' that plans for reform had been further delayed.
'We don't underestimate the difficulties in addressing the incredibly complex set of issues surrounding reform but we cannot continue to bury our heads in the sand and it must be addressed – along with a genuinely sustainable financial settlement for local government – as part of the forthcoming Spending Review.'
CEO of The King's Fund Richard Murray said that while the Health and Care Bill signals a 'welcome step towards delivering integrated care centered around the needs of patients', the Queen's Speech 'once again stops short of a meaningful commitment to reform England's broken social care system'.
Cllr David Fothergill, health and social care spokesperson for the County Councils Network, said a 'renewed commitment to social care reform is welcome, but today's words are similar to what was announced in the 2019 Queen's Speech'.
As the country emerges from the pandemic, he said 'councils need more than just an ambition to bring proposals forward'.
He added: 'We urge the Government publish its plan for social care as soon as possible.'
The lack of detail on reform including how it will be funded comes despite Prime Minister Boris Johnson's pledge on the steps of Downing Street following his 2019 election victory that he would 'fix social care"'. A Green Paper has been due to be published for more than three years.
Ahead of the speech, there were reports of rows between Number 10 and the Treasury on how to manage the potential cost of reform. Number 10 is apparently in favour of resurrecting the proposals of Sir Andrew Dilnot that would cap the cost of care for individuals, produced under the Coalition Government but not progressed.
Evidence mounted this week on the scale of the impact of the pandemic on older people in terms of both death rates and quality of life. The Bureau of Investigative Journalism published figures obtained through the Care Quality Commission showing that more than 25,000 people died between April 2020 and March 2021 while receiving home care in England, and almost 3,000 in Scotland. Deaths more than doubled in 38 council areas when compared with 2019, and in ten areas the numbers tripled.