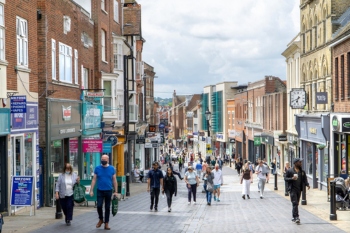 The Government has committed to an overhaul of business rates in the Queen's Speech.
Although absent from the speech itself, it has been confirmed a 'Non-Domestic Rating Bill' will form part of the agenda during the next Parliamentary session.
The Bill, which will apply to England and Wales, commits to a move to shorten the revaluation cycle from five years to three from next year.
This will be accompanied by new duties on ratepayers and 'measures to support compliance' in a bid to improve valuation accuracy and timeliness.
The Government will also provide relief on rates for a year where increases to rateable value occur as a result of improvements made to a property in a move aimed at boosting investment in properties, and a new 100% relief for low-carbon heat networks.
The Valuation Office Agency will receive new powers to provide ratepayers with information on the calculation of their rateable value
There will also be a 'tightening' of appeals against rates based on changing circumstances, with the Government relying on the £1.5bn provided in the pandemic support fund to 'future-proof business rates against further shocks'.