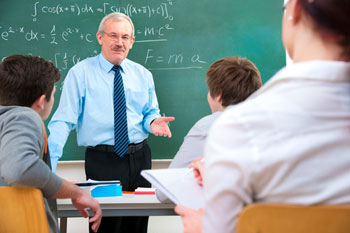 One in four teachers work more than 60 hours a week and many work in the evenings, a new study has revealed.
The University College London research found that teachers work around 47 hours per week on average during term-time. In the summer term this was nearer to 50 hours.
Funded by the Nuffield Foundation, the research looked at data from more than 40,000 primary and secondary teachers in England collected between 1992 and 2017.
It discovered that teachers in England worked on average eight hours more a week compared to teachers in comparable OECD countries.
Around 40% of teachers usually work in the evening and 10% usually work at the weekend.
'This is the first study to attempt to track the working hours of teachers over such a long period of time,' said Professor John Jerrim from the UCL's Institute of Education.
'Successive secretaries of state for education have made big commitments to teachers about their working hours – how they are determined to reduce the burden of unnecessary tasks and how they will monitor hours robustly.
'Our data show just how difficult it is to reduce teacher workload and working hours. It is early days in terms of judging the effectiveness of the policies put forward over the past year. We'd like to see much closer monitoring of teachers' working hours, so that the impact of policy can be assessed as soon as possible.
'Overall, bolder plans are needed by the Government to show they are serious about reducing working hours for teachers and bringing them into line with other countries.'