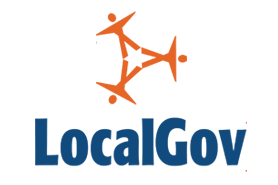 Last month, the chancellor of the Exchequer announced the Government's Summer Budget 2015, unveiling policies for a new compulsory Living Wage.
The scheme proposes to raise the minimum wage from £6.50 an hour, to £9 an hour by 2020, with the first increase taking place in April 2016 which will see workers receive an hourly rate of £7.20.
This new legislation is a welcome move for workers across the UK as currently; the Living Wage doesn't go far enough in meeting the cost of living for all. As a Living Wage employer, we're pleased to see a movement towards improved pay, with the proposed figures sitting in line with the work Procure Plus has been doing across the North West since its inception.
However, the recent announcement appears to ignore the pressing issue of poorly paid apprentices and trainees. The chancellor's policy will only apply to people aged 25 and over, leaving many ineligible and on poor pay. These people will receive £3.30 an hour from October, reflecting a mere 57 pence increase in pay.
Apprenticeships and training programmes can't afford to fall down the Government's agenda, with a target to create three million apprenticeships by 2020 and skills shortages becoming an ever-increasing problem. There is a risk that young people will be put off these schemes as there is such a low pay offering. More needs to be done to support those people from low income backgrounds, and encourage them to take up the programmes which will ultimately drive the UK economy forward.
As one of Procure Plus's key objectives is delivering sustainable employment opportunities, we created our own Living Wage Plus scheme to support people who might be deterred from training based roles. Working primarily, but not exclusively, in the construction sector, the scheme tracks the Construction Industry Joint Council apprentice rates, which are currently a minimum of £4.57 an hour for first year trainees and £5.90 for second years or the current National Minimum Wage, whichever is greater.
All of our contractors are encouraged to adopt Living Wage Plus and the Living Wage after training is complete, with approximately 92 per cent of our North West contractors paying these amounts.
Following the latest Budget, it is now more important than ever to focus on the Living Wage and increasing the amount of pay for trainees under the age of 25. Local authorities have a responsibility to provide support to workers, future-proofing the UK economy.
Alongside this, it is vital that businesses adopt schemes offering an improved minimum and Living Wage, supporting the next generation of workers while helping to meet training targets and close the skills gap.
Ann-Marie Hopkins is senior regeneration manager at Procure Plus