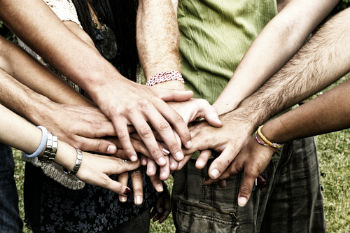 The majority of people believe local authorities or voluntary groups are best placed to deliver public services rather than profit making companies, according to a new poll.
The survey, conducted by Locality, revealed that 78% of people do not want private companies to run public services. Instead, 71% said they would support councils and communities playing a key role in commissioning and delivering local services.
Of those surveyed, nearly two-thirds said they would support an increase in council tax if it led to improvements in public services, with around a third saying they do currently meet all their needs.
The research also showed that 57% of people have experienced problems when using public services, with a quarter having to see different people about the same issue.
Locality CEO, Tony Armstrong, said: 'People are fed up of their taxes being pocketed by massive national companies who give them a tawdry deal. They don't want one-size-fits-all services provided by large organisations who work across huge swathes of the country.
'They want community-focused services designed and delivered at a local level by people who know them and can give them what they need. It's time the government put communities at the heart of public service commissioning and delivery.'
The survey coincides with the launch of Locality's new campaign, Keep it Local. The campaign calls for new laws to stop large organisations running too many public contracts and for smaller, local organisations to have more power to bid for public service contracts.