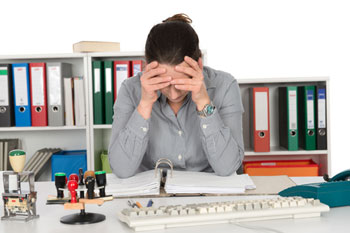 Support staff in the public sector are doing more than 40 million hours of unpaid overtime a year, according to local government union Unison.
It says the figure equates to 25,000 extra public service staff working full time and 'highlights how far workers are prepared to go to keep services running efficiently and the impact of years of job cuts.'
The report We Can't Go on Like This, based on analysis the Smith Institute think tank, warns that staff have reached a 'tipping point', which could have a knock-on impact on services and local communities.
The union says the government must fund the extra jobs to guarantee high quality services.
More than two in five of the respondents said they were doing unpaid overtime most weeks and some were taking on the duties of colleagues who had been made redundant.
Others said they were working beyond their pay grade without the necessary training.
Unison general secretary, Dave Prentis, said the staff were often they're overlooked by politicians despite the vital jobs they do.
'It's no wonder they feel overworked and undervalued. Many are facing intolerable pressures because of cutbacks, which have triggered staff shortages.
'The government must commit to funding the jobs needed to guarantee safe, high quality services. 'A failure to act will undermine standards further and weaken public confidence further still.'