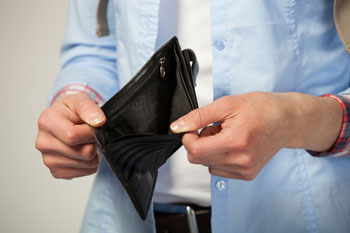 Public sector recruitment hovers on the 'brink of crisis', union says as think tank warns the squeeze on public sector pay may force workers to move to the private sector.
A report from the Institute for Fiscal Studies (IFS) has analysed the Conservative, Labour and Liberal Democrat manifesto plans for public sector pay.
The Conservative Government's policy is for public sector pay scales to rise on average by 1% each year up to and including 2019–20.
The Labour Party and Liberal Democrats have announced in their manifestos increases in public sector pay compared to the current Government's policy.
Under a Lib Dem Government, public sector pay would increase in line with inflation, while the Labour party would delegate public sector pay setting to Pay Review Bodies.
The IFS' analysis found a Labour Government would need to provide departments and local government with an additional £9.2bn per year to pay for the higher costs of employing public sector workers. The Liberal Democrats would need an extra £5.3bn per year.
Public sector pay rose compared to private sector pay during and after the 2008 recession, as private sector earnings fell sharply in real terms.
However, public pay restraint since 2011 has led to the difference between public and private sector pay returning to its pre-crisis level.
The think tank warned that freezing public pay was having an impact on recruitment in the public sector, particularly in the NHS and education.
'In the long run, public sector pay will need to rise in line with private sector pay for the public sector to attract the skilled individuals needed to administer and deliver public services,' the IFS report summary said.
'Under current government plans, and given current OBR forecasts, the difference between public and private wages would fall to a level not seen in (at least) the last 20 years.'
Responding to the report's findings, UNISON general secretary Dave Prentis said: 'Public sector recruitment hovers on the brink of crisis. Schools, hospitals and town halls are struggling to hold on to staff that feel they can get a better deal elsewhere.
'The IFS' report is right to highlight extraordinary pressure placed on recruitment and retention as a result of the one per cent pay cap.
'Any new government must not hold down public sector pay at the expense of experienced and loyal staff delivering vital public services.'