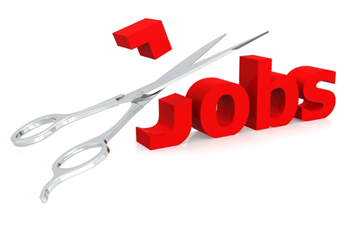 Public sector employers could be forced to lose 40% of their workforce over the next five years if NHS and education continues to be protected.
General government employment is forecast to fall by 1.1m by 2018/19, the largest recorded reduction for fifty years – research by the Office for Budget Responsibility suggests.
Reports from the Institute for Fiscal Studies (IFS) has revealed only 240,000 of this workforce cut has so far been delivered since cuts began in 2010/11.
Delivering such a cut would be 'very challenging' without reducing the ringfenced numbers working in education and health, according to the IFS.
If NHS and school workforces continue to be sheltered from government cuts, the OBR's forecasts show the remaining state workforce would be forced to shrink from 2.2m to 1.3m.
Even if protected workforces were forced to slim down by 200,000 (6%), reductions in other areas of general government employment would still need to be around 30%.
'The public sector workforce grew by over 600,000 over the 2000s. Even so the scale of the reductions expected over the next few years looks challenging,' research economist at IFS and an author of the report, Jonathan Cribb, said.
'If delivered, the 1.1m drop in general government employment forecast by the OBR between 2010/11 and 2018/19 would be almost three times larger than the previous drop during the early 1990s.'
Women now make up two-thirds of the public sector workforce, a proportion that has been growing over time thanks to budgetary protection for areas more likely to be staffed by women – such as health and education.
Regions with the largest falls in public sector employment are not witnessing the largest growth in private employment, the report found.