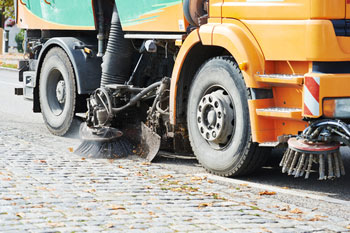 The majority of the public have not noticed a decline in local services over the past five years despite councils seeing massive reductions in budgets.
A new survey published by IPSOS Mori revealed 51% of people thought bin collection services have stayed the same in the last five years, with 22% saying they have actually seen an improvement.
When asked about recycling services, nearly half (48%) said they have seen an improvement in the past five years.
However, more people did report a decline in leisure centres and library services than back in 2013 when asked the same question.
The survey also showed that concerns about road maintenance have stayed high, with 57% of people saying services have got worse in the past five years.
People are more concerned about welfare cuts than back in 2013, with nearly half (48%) saying cuts to welfare and benefits have gone 'too far'. Less people (47%) also thought the reductions in spending were necessary than in 2013 (59%).
IPSOS Mori chief executive Ben Page warned the long-term cumulative effect of cuts could be problematic.
He said: 'If you keep on spending less money on park maintenance year-on-year, for example, then pretty soon you're going to have nothing but mud.'