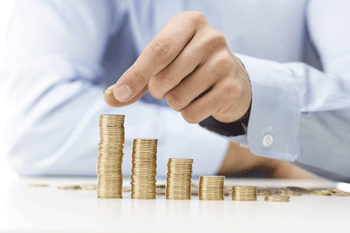 The public finances continue to perform better than expectations, although total borrowing is up year-on-year even before the promised increase in health spending, according to the latest figures from the Office for National Statistics.
Borrowing in the latest full financial year (April 2017 to March 2018) was the lowest for 11 years, making the deficit 1.9% of GDP compared to a peak of 10% in 2009/10.
The public sector borrowed £39.4bn last year, £6.3bn less than in the previous financial year (2016/17) and £5.8bn less than Office for Budgetary Responsibility predictions.
Of this total, £40.6bn was borrowing for capital spending on infrastructure while borrowing for day to day revenue activities was actually in surplus by £1.3bn for the first time since 2002.
However, total debt excluding public sector banks was £1,792.3bn at the end of June, equivalent to 85.2% of GDP, an increase of £33bn on June 2017 and the public sector continues to borrow, albeit at a reducing rate.
So far in this financial year, the public sector has borrowed £16.8bn, which is £5.4bn less than in the same period in 2017.
Again, this represents the lowest year-to-date borrowing for 11 years.
Of the £16.8bn borrowed by the public sector, £19.4bn was borrowed by central government while local government borrowing was in surplus by £2.9bn.
In June borrowing was £5.4bn.
For this financial year the OBR expects the public sector to borrow £37.1bn.