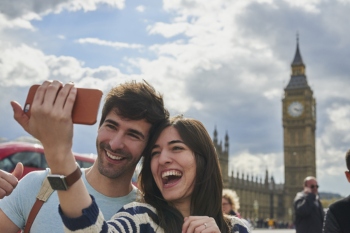 More than half of residents think councils should have the power to set a tourism levy, according to a new survey.
The poll, conducted for the Local Government Association (LGA), found 53% of people believe their local council should be able to charge tourists a small fee to pay for local services.
The LGA is calling on the Government to invite areas to become a tourist zone and pilot a local tourism levy. Its research found that a pound-per-night levy could raise between £238,000 and over £7m a year depending on the area.
Cllr Gerald Vernon-Jackson, chair of the LGA's Culture, Tourism and Sport Board, said: 'Giving councils the ability to introduce a local tourism levy means they could reinvest some of the tax income generated by this tourism into their local area into the services that are attracting visitors.
'Councils are best-placed to boost visitor economies and are trying to find innovative ways of supporting and boosting culture and heritage.'
Last year, Edinburgh voted in favour of introducing the UK's first tourist tax, including a £2 per night room charge.