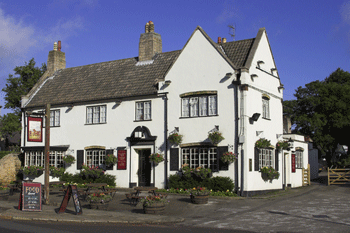 Pubs are just as important to local life as community centres or post offices, a poll suggests.
A survey from the Campaign for Real Ale (CAMRA) suggests three quarters of pub goers think a well-run inn is of equal value to community life as other local services including regional shops.
The results came as CAMRA launched its community pubs month, involving over 7,000 sites across the UK.
It is thought around 29 pubs are currently closing every week due to financial pressures.
CAMRA chief executive, Tim Page, said: 'Pubs are unique in their ability to bring together all sides of a community in one single welcoming environment.
'A well-run pub which engages with its surrounding community – whether that is via charity events, family fun days, live music or quizzes – will not only help to remain popular and profitable, it will also be viewed as something of real value to locals.'