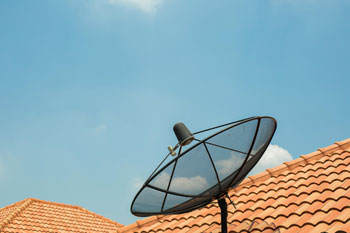 Residents in certain local authority areas are being offered free installation and activation of satellite broadband.
Avonline Broadband has announced it will scrap the connection charge for residents and businesses in local authority areas where it has a co-operation agreement in place. So far, this includes Northumberland, Northamptonshire and Cornwall councils.
Mark Wynn, managing director of Avonline Broadband, said: 'It is becoming increasingly clear from the recent announcements by official bodies, and in the chancellor's Budget statement, that around 1.5 million mostly-rural homes and businesses have no realistic hope of getting superfast broadband from the large infrastructure providers in the foreseeable future.
'Satellite broadband is their only realistic solution over the next two to five years. Our priority is to make our satellite broadband capacity easily available to those in areas and interest groups where we have a relationship.'
The deal, worth £150 per customer, is for people who sign up to its 22Mpbs satellite broadband service. The offer is also available through selected rural associations such as the National Farmers Union and Country Land and Business Association.