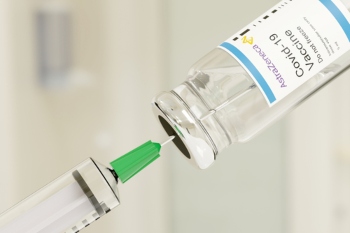 Brighton & Hove City Council was forced to close its mobile vaccination van yesterday following protests from anti-lockdown campaigners.
Brighton & Hove City Council and the NHS said the Hove Lawns service had been disrupted over the weekend by the protesters.
As a result, they postponed the service to ensure people could 'receive their vaccine safely and without any pressure put upon them'.
Cllr Phélim Mac Cafferty, Lleader of the council said: 'As we have rising cases, it is incredibly disappointing to see the irresponsible actions of a few putting in danger the many.
'We reaffirm our city's need to keep our population safe and we won't be deterred from our important vaccination programme by the acts of cowards spreading misinformation.'