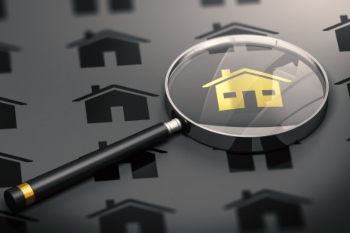 The trade body representing property search organisations has written to the communities secretary urging him to provide councils with more funding to speed up the provision of searches to homebuyers.
According to data from the Council of Property Search Organisations (CoPSO), more than 35% of local authorities are taking more than 20 working days to process search requests and for many of these the delays are more than 30 working days.
CoPSO warned that these delays are impacting on the progress of property transactions, which they say is particularly problematic because of the imminent expiry of the stamp duty holiday.
'With the expiry of the stamp duty holiday at the end of March looming large, the progress of home purchase transactions is becoming increasingly time critical,' said CoPSO chairman James Sherwood-Rogers.
'It is vital that the current delays in procuring searches at an increasing number of local authorities is addressed urgently; and we have no doubt that this needs attention at central Government.
'Responsibility for the operation of the housing market, and for local authorities come together with Robert Jenrick and this is the reason we have approached him for his direct intervention.'
Mr Sherwood-Rogers said that CoPSO was sympathetic to the resource challenges currently facing local authorities during the pandemic and against 'a backdrop of extraordinary demand caused by a hyperactive property market.'
'We have communicated with many of the authorities that have substantial backlogs and delayed turnaround times, and the feedback from the overwhelming majority is that they are under-resourced,' he said.
'With the expiry of the stamp duty holiday being primarily responsible for the overactive property market, and the chancellor stubbornly refusing to extend the deadline, it behoves central Government to provide additional resource to local Government to address the problem of search delays.'
Cllr David Renard, housing spokesperson for the Local Government Association said: 'Councils are under significant strain at present, with some experiencing staff shortages while others are redeployed to respond to the coronavirus crisis.
'This will inevitably have an impact on some services, and in some cases, local authority searches will take longer due to pressure on departmental resources.'
A spokesperson for the Ministry of Housing, Communities and Local Government said: 'Councils have played a critical role during the pandemic and we are ensuring they have the resources needed to deliver effective services for their communities.
'Nobody should miss out on the opportunity to move due to delays with local searches and the vast majority of councils continue to promptly process them.
'The Housing Minister has written to a small number of councils to remind them of our expectations regarding turnaround times.'