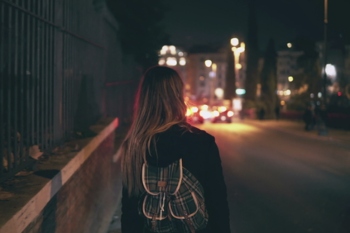 Projects that aim to improve the safety of women and girls in public spaces at night have been awarded £5m funding from the Government.
The Safety of Women at Night Fund has been awarded to 22 organisations across England and Wales. The money will fund initiatives such as taxi marshals, drink spiking detection kits and a transport safety campaign.
Bristol City Council has received £282,000 to develop and deliver training and an awareness campaign, and deliver drink spiking test kits to police stations across the city.
Carly Heath, Bristol night-time economy advisor, said: 'Recent survey results show that 97% of respondents had witnessed a woman being harassed but most did not acknowledge it as harassment, with painfully few reporting what they'd seen. The need for education and courage to identify and call out criminal behaviour is why we have taken this approach.'
A new online tool called StreetSafe has also been launched to allow people to pinpoint areas on a map where they feel unsafe so police forces can work with communities to improve safety.
Home secretary Priti Patel said: 'Working with the police, local authorities and venues these innovative projects will identify and crack down on those who pose a risk and give women the practical support when they need it.'
Yesterday, a new partnership was launched in Greater Manchester to rollout anti-spiking tests across major venues.