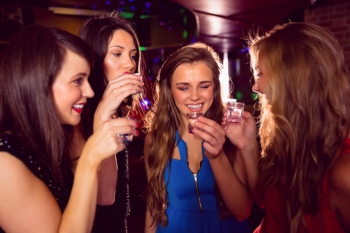 Anti-spiking tests will be rolled out across major venues in Greater Manchester as part of a new partnership to tackle drink spiking.
The Anti-Spiking Partnership will be launched by mayor Andy Burham and Sacha Lord, night time economy adviser for Greater Manchester.
The tests will be distributed to key venues and can be used to detect seven types of drugs. The test results are available immediately and can be used as evidence in court.
The partnership will also explore what can be done to improve the welfare of people while they are out and extending schemes such as Safe Havens and the Village Angels.
Sacha Lord said: 'We have heard shocking stories this week from women who have been affected by drink spiking. Whether it is a club, bar or house party drink spiking should not be happening in our city-region.
'We are working on the details of our Anti-Spiking Partnership and I will be liaising with major venues in the city-region. Work is also underway to build on existing schemes such as Safe Havens and Village Angels to protect the safety of people who have been separated from their friends.'