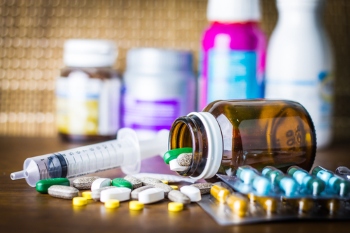 Over 600 organised crime groups have been disrupted and more than 13,000 people supported in drug treatment interventions thanks to a whole-systems approach to tackling drugs.
Minister for crime, policing and probation, Kit Malthouse, has highlighted the successes of the 13 Project ADDER (Addiction, Diversion, Disruption, Enforcement and Recovery) sites, a year after the first projects launched.
Between January and December 2021, Project ADDER has boosted activity and contributed to over 600 Organised Crime Group disruptions, over £3.5m in cash seized and almost 10,500 arrests.
There were also over 4,300 Out Of Court Disposals started by police and over 13,400 drug treatment interventions carried out by outreach workers. Nearly £60m in investment has been committed to Project ADDER until 2023 and the Government pledged to extend the funding of the programme to 2025 as part of its Drugs Strategy last month.
'This Government is committed to eradicating this scourge and I am pleased to see our approach is working, with over 10,000 arrests and 13,000 people encouraged into treatment in the last 12 months through Project ADDER,' said Mr Malthouse.
'Our 10-year Drugs Strategy will tackle both the supply and demand for narcotics and see the government commit to the largest ever single increase in investment in treatment and recovery.'
All Project ADDER sites are now live, spanning across 13 local authorities in England and Wales. These are: Blackpool, Hastings, Middlesbrough, Norwich, Swansea Bay, Bristol, Newcastle, Wakefield, Tower Hamlets, Hackney, Liverpool City, Knowsley and Wirral.