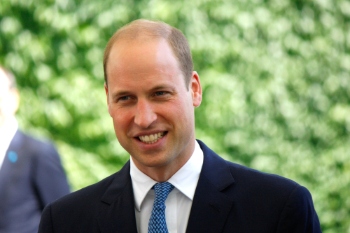 The Duke of Cambridge has pledged his support for a year-long initiative aimed at fighting climate change organised by Cambridgeshire County Council.
On Monday, council leader, Cllr Lucy Nethsingha, brought together more than 70 representatives of organisations fighting the climate emergency in a webinar aimed at sharing ideas and experiences.
Inspired by last year's COP26 in Glasgow, the webinar was the first of four initiatives. In May, business organisations will discuss biodiversity, while there will be activities led by youth groups in June. There will also be a two-week series of activities in November to take place simultaneously with COP27 in Egypt.
Following an opening address by the council leader, the Lord Lieutenant of Cambridgeshire Julie Spence read a letter of support from HRH The Duke of Cambridge during Monday's webinar.
The letter read: 'We face devastating planetary and humanitarian crises if we do not act now. But I am optimistic. Humanity has the ingenuity and determination to increase biodiversity, decarbonise transport, reduce waste and tackle global warming. It requires business, researchers, entrepreneurs, governments and the public to come together. It is why I launched The Earthshot Prize and why I applaud Cambridge's initiative.
'Thank you for your leadership and good luck with today's launch. I am with you every step of the way.'
Cllr Nethsingha commented: 'Our Cambridgeshire COP launch event was a great success with people from a variety of organisations and a range of backgrounds coming together to pledge support for the campaign and share ideas.
'As HRH The Duke of Cambridge said in his letter of support, finding the solutions that we need to will require us all to come together and share learning, experience and insight, and this event was just the very start. There was real enthusiasm and passion for us all to work together to tackle the climate crisis and I am excited about the year ahead.'