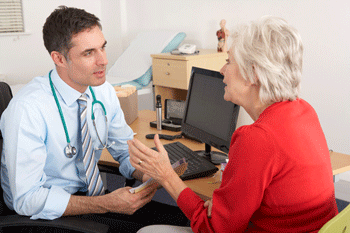 Type 2 diabetes prescriptions have risen by one third in five years, new research reveals.
EXASOL, the data analytics specialists, has found that over the past five years the number of prescriptions of Type 2 diabetes medication has risen by 33%.
In 2011, there were 26 million prescriptions. By 2015, this had risen to 35 million.
According to the private company's research, which is based on data from NHS Digital and the NHS Business Services Authority, the UK will reach five million Type 2 diabetes diagnoses in 2020 - five years sooner than previously thought.
EXASOL's research also discovered in the first six months of 2016 the number of prescriptions of Type 2 diabetes medications was up by more than 8% compared to the same period the year before.
The new study found there was a large amount of variation across the UK.
The London district of Newham, for example, has the highest prescribing in the country - over double the national average. Lincolnshire also has two of the top three highest prescribing areas (East Lindsey, South Holland).
According to the findings, the use of Sitagliptin, a popular second-line drug, has doubled in the five years to 2015 from over 96 thousand prescriptions to over 192 thousand.
Sean Jackson, EXASOL's chief marketing officer, said: 'When analysing the data, we can see the proof that diabetes prescribing has increased drastically over the past five years.
'However, this is only one part of the story: when we delve deeper, we find that data can uncover more information such as the geographic differences across the country and the large increase in prescribing of second line drugs.'
'With the right data and the right technology, you can turn any problem into a data problem and uncover information to help address it. Type 2 Diabetes is an enormous threat and by uncovering insights using big data shows the factual reality of the problem and steps can begin to be taken to reduce the threat.'