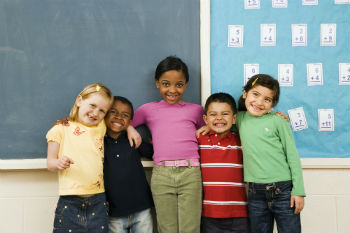 Ethnic minority children with mental problems may prefer to use anonymous online counselling services rather than traditional face-to-face methods because of fear of authority and prejudice, according to new research.
The Education Policy Institute (EPI) analysed the demographics of an NHS-commissioned online counselling platform for children and young people which is provided free at the point of use and can be accessed anonymously at any time of day.
It found that nearly one in five users were from an ethnic minority background compared with 13% of children referred to the traditional child and adolescent mental health service.
The findings have prompted fears that coercion and bad experiences with authority can discourage black and ethnic minority (BAME) backgrounds to access traditional mental health services
The report, Online Mental Health Support for Young People, concludes: 'It is possible to hypothesise that it is easier for young people from BAME backgrounds to take part in online counselling without feeling that their experiences will be viewed in the context of the counsellor's unconscious bias.'