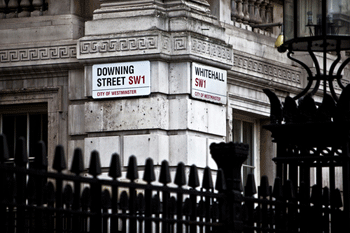 A new report today warns areas reluctant to accept directly-elected leaders in the next wave of devolution deals may be offered 'fewer powers and flexibilities'.
The report by the County Councils' Network (CCN), Institute for Government (IfG) think-tank and consultants Grant Thornton warned the Government was 'likely to hold a tough line in negotiations over governance arrangements'.
It comes ahead of the Government's long-awaited levelling up White Paper, which has now been delayed from before Christmas to January.
Among the ideas thought to have been agreed is a suggestion of American-style governors for rural areas that are not a natural fit for executive mayors, as well as a levelling up quango to vet Government policies for their impact on regional inequalities.
CCN, IfG and Grant Thornton's report raised concerns that politicians from a party different to the dominant one in the local area could win such elections, which 'could lead to conflict and weaker rather than stronger leadership'.
The report said some local leaders felt like they were 'operating in the dark' and were 'reluctant to spend time and political capital developing proposals that may go nowhere'.
A DLUHC spokesperson said: 'Work is progressing well, with the levelling up committee having met several times and ministers working closely together to deliver the Government's central mission.'