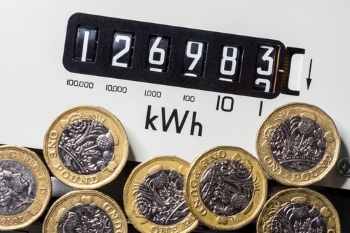 England's 'fuel poor' households are collectively losing £770m a year due to poorly insulated housing, local authority leaders have warned.
The Local Government Association (LGA) has called on the Government to redouble its efforts to insulate all fuel poor homes by 2030.
The LGA analysis shows that two million households in fuel poverty will need additional help to implement energy efficiency measures lifting homes up to Energy Performance Certificate (EPC) rating C by 2030.
Councils say additional help for these homes is crucial for hitting the Government's ambition to retrofit a total of 3.1 million fuel poor homes to EPC C standard by 2030 – almost 900 homes a day.
The LGA calculated that by focusing on fuel poor households up to £770m a year could be saved from household energy bills by 2030.
It would also save £500m in NHS spending a year and 670,000 metric tons of carbon dioxide a year from 2030.
Cllr David Renard, environment spokesperson for the LGA, said: 'So many homes are leaking more and more money as energy prices increase. This will hit stretched household budgets hard and the public purse, while adding to the climate crisis.
'Investment now will save households further down the line, ease the cost-of-living crisis and mean families have added security and flexibility within their budgets.
'Ensuring homes are well insulated also means fewer people are at risk of the health risks associated with living in cold, damp conditions, and this is work we have to do as part of our drive to net zero.
'Councils are keen to help the Government deliver on this win-win policy and increase the number of buildings insulated by winter.'