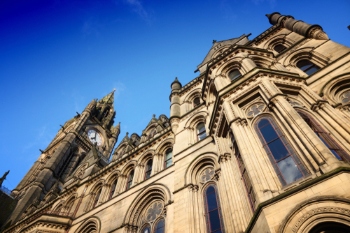 The vast majority of people support full funding for local authorities, a new report has revealed.
A survey of over 2000 people by the think tank New Local found 79% of people think national politicians should guarantee funding for local councils so that they can invest in communities.
Published in the study Community Calling: People want more influence, the poll found that there was a fundamental lack of trust in Westminster politicians to tackle national issues.
The majority of people were unconfident in Westminster's ability to tackle the cost-of-living crisis (66% unconfident), loneliness/wellbeing (56%), Levelling Up (54%), and climate change (51%).
Most of the survey respondents (79%) said that they think Westminster and Whitehall are making decisions about people and places they know little about. The same number said that the best decisions are made when the people who will be affected are closely involved in the process.
Over half (53%) of people had trust in members of their local community to have their community's best interests at heart with 45% trusting local charitable/grassroots organisations, 33% trusting councils, and 8% trusting national politicians.
In a blog introducing the report, New Local's director of policy and research Joe Sarling summed up the results: 'People understand that different places may face different issues and may need different solutions. They understand the nature of both national and local problems and they have ideas for what their community needs and how they can be part of the solution. They also trust and recognise the important role of councils and community groups and want more opportunity to influence decision-making.'