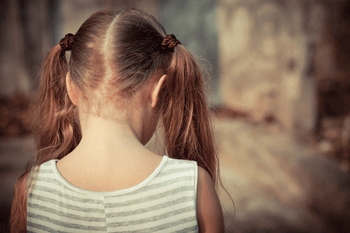 Police investigators have been criticised for delaying alerting children's social care when they have found children living in houses where they might be vulnerable to abuse.
Her Majesty's Inspectorate of Constabulary and Fire & Rescue Services (HMICFRS) found that since its last review of the Metropolitan Police's child protection services in 2018, the force had continued to make improvements.
However, HMICFRS said the Metropolitan Police's progress had been slow in some areas, and it still had concerns about how the force investigates online abuse and the viewing and sharing of indecent images of children.
The inspectorate highlighted cases where police investigators delayed alerting children's social care to children living in a house with someone who was uploading images of child abuse, because they did not want to jeopardise the investigation.
'The Metropolitan Police Service has made some progress in how it keeps children safe since our last review in 2018, and we continue to see examples of good work by individual officers – but the pace of change has at times been slow,' said Matt Parr, Her Majesty's Inspector of Constabulary.
'There is still much more work to do to provide better outcomes for vulnerable children in London – from more quickly identifying and protecting any children at risk from offenders, to undertaking a skills audit to identify what specialist training officers need.
'We are assured that the Metropolitan Police has plans in place to continue making improvements, and we will closely monitor their performance. If we think it is needed, we will increase our scrutiny of the force's child protection services.'
The Metropolitan Police have been contacted for a response.