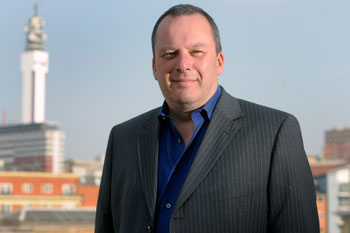 Over the past year, we've seen a skills gap exposed as public sector digital transformation has been pushed into the spotlight. As a result some organisations are being left behind as the Government tries to improve services and streamline the cost of delivery.
There's no doubt that there is a skills gap, largely due to a lack of manpower within those organisations. The skills needed to carry out digital transformation within existing public sector IT teams are there, but there just aren't enough people to meet demand.
That's according to the findings of our latest report. Speaking to public sector IT leaders, 91% said they believe their own employees have the skills needed to drive digital transformation in their organisations. We found, however, that almost seven in ten (69%) respondents highlight a lack of staff as the main reason behind their failure to keep pace with the government's digital transformation agenda.
More than three quarters of IT executives agree that both internal and external processes should be digitised, but perceived costs and resources are holding them back.
This situation is prompting IT leaders to rethink who should be responsible for driving digital transformation processes forward. A quarter think the onus should exclusively fall on IT teams, while almost half (48%) said they believe multiple departments within their organisation should force the change.
The Government Digital Service's (GDS) success in bringing services online has helped to redefine how the sector views digital, and has also served as a much-needed catalyst for digitisation across the country as a result – two thirds of IT leaders now agree that it is having a positive effect on national innovation. However, does the sector have the cost effective tools and manpower to make widespread digitisation happen?
Last month, the Confederation of British Industry (CBI) called on the Government to prioritise investment in innovation in the public sector. It recommended that the budget for national technology champion Innovate UK should be doubled and national research and development spending should increase more than sixfold to 3% GDP. The CBI appeal shines a light on some of the reasons why, nationally, we aren't more innovative or digitally enabled.
'If implemented in full,' its report says, 'our recommendations for bold, meaningful reform … have the potential to save £2bn in year one, rising to £16.3bn in year five.'
As John Cridland, director-general of the CBI said: 'We must not be complacent while our economy is doing well. We cannot afford to rest on our laurels while our peers pace ahead. With the UK's research and development spending the lowest among the G8, we are falling behind our international competitors and must take action.'
So how do we move on from here? More so than ever before, we're becoming united in a vision of universally digitised and integrated UK public services. But how do we balance the public and organisational demand for this with the harsh reality of continued budget cuts, unresolved staffing and development skills shortages?
The answer lies, at least in part, with new ways of working that break down the innovation and transformation barriers usually associated with traditional software development – long lead times, high cost and risk.
The emergence of app development platforms that allow all users, with or without an IT background, to quickly create apps without having to write code, is mobilising an available and motivated resource to drive digital.
This movement is bringing new people to problem solving from inside organisations – those people who know their roles and processes best and how they could be improved. Because the people are 'owning' their app development, there is a vested interest in seeing their innovations working in the organisation, and therefore, the usual barriers to adoption and implementation are gone, leaving transformation to naturally take place.
Peter Robbins is managing director at Mercato Solutions, creators of KnowledgeKube.