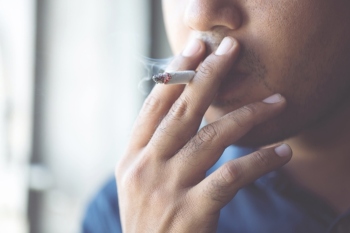 A new plan to make Wales smoke-free by the end of the decade has been unveiled.
The long term tobacco control strategy aims to reduce smoking rates in Wales from 14% to less than 5% of the population.
A consultation into the plan has been launched to seek people's views on how to create a smoke-free society in Wales.
Deputy minister for mental health and wellbeing, Lynne Neagle, said: 'Smoking remains the leading cause of premature death here in Wales and a major contributor to health inequalities.
'Whilst we have made progress in recent years in reducing the number of people smoking, we want to go further and be ambitious to create a Wales where smoking is far from the norm.'
Wales was the first country in the UK to ban smoking in playgrounds, school grounds and hospital grounds. Next year it will also ban smoking in hotels, guest houses and in self-contained holiday accommodation.