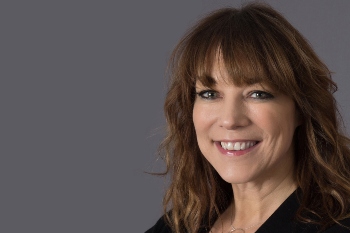 Robert Jenrick's planning reform announcement – made last month – seems a distant memory amid the current global crisis.
The Planning White Paper may be delayed while the secretary of state understandably prioritises the 'communities' part of his job title, rather than 'housing'.
However, we can use this time to evaluate some of the suggested measures set out in the government's policy paper, Planning for the Future.
It outlines five proposals, aiming to accelerate planning to 'modernise the system…[and] create more space for innovation…[so that] planning reflects our aspirations to level up across the country'. But will this come to pass – and what does it really mean for local authorities?
Councils will welcome the measures to increase transparency on land options in principle, as well as the drive to improve the effectiveness of Compulsory Purchase Orders. However, the three other proposals will have far more impact on local authorities and deserve further scrutiny. Those are: the reform of planning fees, the introduction of automatic rebates for successful appeals, and the expansion of zoning tools.
Planning departments should take note now as some of the changes could affect resourcing, capacity and development plans.
Reforming planning fees
The promise of increased fees for high-performing local authorities will be welcomed by some but the detail on how this will work has so far been scant. The metrics to evaluate councils' performance will be key. They must allow for like-for-like comparisons, while retaining flexibility to recognise local context; planning decision-making in an East London borough won't be – and shouldn't be – the same as in a rural authority.
The process needs to be carefully managed to ensure the changes don't lead to a two-tier framework – only rewarding local authorities that are extremely efficient but doing nothing to encourage underperformers that may be left behind and penalised further as they become increasingly under-resourced and unable to improve to meet requirements.
The sector is currently reliant on Planning Performance Agreements (PPA) – bespoke mechanisms negotiated between the council and developer – and it's unclear whether these will be usurped by the proposed performance frameworks.
Whichever path is chosen, the industry wants consistency; properly resourced authorities are part of this. Developers and registered providers are less likely to take issue with higher fees if they feel they are receiving an improved, more efficient service from planning departments.
Automatic rebates
The Government maintains that automatic rebates for successfully appealed applications would 'promote proper consideration of applications by planning committees'. Such a move will be welcomed by developers seeking to hold local authorities to account and avoid decisions being made on political grounds.
But authorities should take heed – rebates are the 'stick' to the planning fees' 'carrot' to speed up the process. But it presents challenges as there will be differences of opinion about how development should be brought forward. This would make the threat of a rebate real and could lessen councillors' efforts to safeguard constituents' interests for fear of being penalised.
An automatic rebate, particularly on large developments, would be a sizeable amount of money – especially for authorities that have increased planning fees under the new framework. It would mean councils repaying costs already incurred as part of processing and determining applications. The money would need to be found from elsewhere – possibly leading to pressure on other services.
Expand the use of zoning tools
The most potentially significant move is the proposed introduction of a zoning system. However, while the MHCLG might present this as a new approach for the UK, akin to Europe and North America, it's doubtful it will be an entirely zonal framework.
Far more likely is a 'gently zonal' system, which could be a refined version of the current masterplanning process, through Local Development Orders (LDO) with design codes sat under them to streamline approval of details.
There is a clear push to encourage using LDOs to expedite the planning process, including financial incentives, to shift towards the majority of applications being decided on a template of pre-approved principles and saving committee decision-making for complex and contentious schemes.
A key question will be how LDOs fit with the Building Better, Building Beautiful Commission's recommendations – which Mr Jenrick appears keen to adopt – which say schemes should respond to local context. There will need to be a balance between certainty of design and delivery of 'beautiful schemes' and achieving the overall objective to speed up the planning system.
Some may argue that Westminster is removing critical democratic checks and balances in the decision-making process. However, with planning departments already stretched and under-resourced, the introduction of LDOs will push much of the process onto central government, freeing up resource and allowing planning officers to operate effectively.
Ripping up the planning rule book?
The MHCLG says it is undertaking a 'radical rethink' of the planning system. But there's no change to the status quo here in terms of councils' powers. Instead, the focus is on incentivisation to speed things up.
This is welcome. The planning system has been fiddled with too frequently and we now need steady reforms that have time to bed-in, allowing councils to understand how to best operate within them. Stability, alongside carefully considered policies to introduce the right planning tools, will best allow the sector to deliver new homes.
Karen Cooksley is head of Winckworth Sherwood's planning team