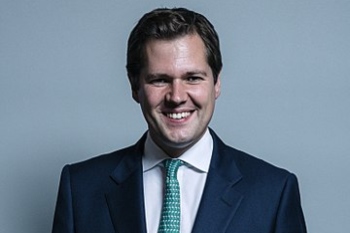 Developers will be able to demolish vacant buildings and turn them into new homes more quickly, under new proposals published today.
Under the new measures, vacant commercial, industrial and residential buildings will be turned into new housing without having to go through a lengthy planning process.
The Government will also encourage councils to take a housing-led approach to the redevelopment of high streets, buildings upwards and above stations.
A new map of brownfield sites will be published next month, with councils receiving £400m to bring unused land back into use.
Councils have also been warned they will have government intervention if they fail to have an up-to-date Local Plan in place by December 2023.
Housing secretary, Robert Jenrick, said: 'We must think boldly and creatively about the planning system to make it fit for the future, and this is just the first step, so we can deliver the homes communities need and help more young people onto the ladder.'
The Government will also how councils assess how many homes are needed in their area and how to incentivise those that deliver on those numbers.
Colette McCormack, partner in the planning team at Winckworth Sherwood, warned: 'The promise of increased fees for high-performing local authorities will be a welcome boost, but care needs to be taken to ensure this doesn't lead to a two-tier framework – only rewarding those that are extremely efficient but will do nothing to boost underperformers, which may be left behind.
'The commitment to a new deadline for Local Plans to be put in place is welcome, but throws up a serious question about central resource. Whichever government department is tasked with stepping in, should the 2023 limit be breached. It will need to be given the money and the personnel to make sure local planning doesn't just move from the bottom of the council's to-do list to the bottom of central government's.'
Cllr Philip Atkins, housing and planning spokesperson for the County Councils Network, added: 'The housing secretary's ambition to move to an 'infrastructure first approach' to planning chimes with what many communities in county areas would like to see. More homes are being built – but we need to move away from simply planning by numbers to instead making sure that new developments do have access to the right amenities – both for existing and new residents.'
In yesterday's Budget, the Government said nearly £1.1bn of allocations from the Housing Infrastructure Fund will also help build nearly 70,000 new homes. The Affordable Homes Programme will also be extended with a new, multi-year settlement of £12bn.