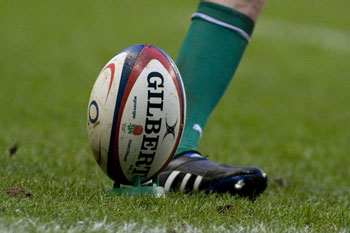 Richmond Council has warned it is spending thousands of pounds cleaning up Peperami's Rugby World Cup giveaway.
The council has written to the snack firm and its marketing company Bugle Communications arguing it is spending up to £1,000 a match to clean up the waste and litter left following the free promotional hand-outs.
'Quite simply Peperami are showing no corporate or social responsibility for the environment or the local area. This is not good enough,' said Cllr Pamela Fleming, Richmond Council cabinet member for environment.
'Officers work hard after each match to clear up all the waste caused by the crowds. This is now been made a lot harder by Peperami, swamping the area with their promotional staff, who show zero respect for the environment.'
The council is calling for the company to either stop handing out free samples or to cover the cost of removing the extra litter left behind.