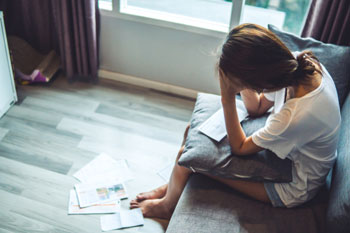 Councils have been urged to provide people with mental health problems with more support to prevent them from falling into council tax debt.
New research by Money and Mental Health Policy Institute shows people with mental health problems were three times more likely to have fallen into council tax arrears than the wider population.
This means around 2.8m people with mental health problems fell behind on council tax payments last year.
It also found that only 5% of these people used a repayment holiday as they found the application process too difficult or sis not know the support existed.
The charity is calling on councils to simplify the process of applying for council tax discounts and make it easier for people to disclose a mental health problem.
Helen Undy, chief executive of the Money and Mental Health Policy Institute, said: 'People with mental health problems have been among the hardest financially hit by the pandemic. Staying on top of council tax payments has become a real struggle for many, butt instead of getting support from their local authority, too many people are being left to fall further behind. That's leaving vulnerable people exposed to threats of court action and bailiff visits, at a time when they are already facing enormous financial and psychological challenges.
'More funding from central government is needed to help local authorities support residents who are struggling with bills. But councils can also make a big difference by being more proactive in reaching out to those who are struggling, and by making it easier for people to access the discounts and other support that do exist.'