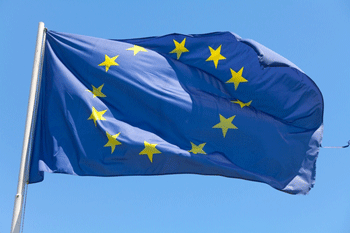 People who have been 'pushed to the margins' were the driving force behind the Brexit vote, think tank says.
New research from the Joseph Rowntree Foundation (JRF) has shown the poorest households were more likely to support leaving the EU than those in the wealthiest.
It also revealed those with lower qualifications and living in low-skilled areas were also more likely to vote for Brexit.
The JRF's findings revealed in households with incomes of less than £20,000 per year the average support for leave was 58%, but in households with incomes over £60,000 per year support for leaving the EU was only 35%.
It also found 59% of unemployed people supported leave, as did 45% of those looking for work.
Educational inequality was also an important factor in the leave vote, according to JRF.
Support for leave was 30% higher among those with GCSE qualifications or below than it was for people with a degree.
The think tank also found over 70% of people with no qualification voted for Brexit and over 70% of people with a postgraduate degree voted to remain.
The JRF also argue the type of area was an important factor in the recent referendum on the UK's membership of the European Union.
Over 70% of people in low-skilled communities like Tendring voted for Brexit, while over 70% of people in very highly-skilled communities like Cambridge voted to remain in the EU.
Professor Matthew Goodwin, author of the JRF's research at the University of Kent, said: 'This research reveals how the referendum was not simply about our relationship with the European Union, but also shed light on the deep divides that exist in our society.
'The findings of our research point to the importance of both people and place. It wasn't only that people who are struggling tended to support Brexit but also in some cases more skilled people who reside in low skilled areas.
'This is a crucial finding as it speaks as much to the debate about how to ensure that people have the same opportunities as it does to questions about poverty, educational inequality and disadvantage.'
'The rapid pace of change in the economy has left too many people without the skills and opportunity to get on in life. We must act to ensure prosperity reaches all corners of the country, and provide everyone the chance to earn a good wage in a secure job,' said chief executive of the JRF, Julia Unwin.
'Theresa May has made the right noises to overcome this and heal the divisions with a promise to make Britain work for all. The priority is making good on this promise.'