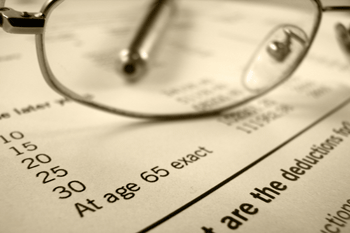 Two Local Government Pension Scheme (LGPS) funds are to pool their combined assets of over £10bn.
Lancashire County Pension Fund and the London Pensions Fund Authority have begun talks to create a joint an Asset and Liability Management Partnership. The partnershi, aims to deliver cost savings and improved performance, while demonstrating new ways to manage LGPS assets.
Each pension fund will retain its own identity and local accountability, with a commonly managed, jointly invested pool of assets.
Cllr Jennifer Mein, leader of Lancashire County Council, said: 'Taking a more proactive approach to managing the assets and liabilities of the Lancashire County Pension Fund has really paid off in recent years and this new partnership will enable us to build on the expertise we have developed.
'Facing the challenges of supporting an ageing population, the government should be using the good practice of funds like our own and the London Pension Fund Authority to drive up the performance of the Local Government Pensions Scheme, rather than dumbing down to the average.'
Edi Truell, chairman of the London Pensions Fund Authority, said: 'We are delighted to be working on the development of this partnership and believe, with a greater pool of assets, both pension funds will gain access to a wider range of investments.
'It is especially important to compete for desirable illiquid investments against the enormous international Sovereign Wealth Funds and pension investors.'